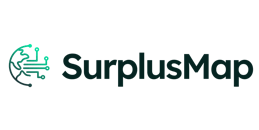 Surplusmap is a VC-funded startup building the tools for the green transition. We're backed by Simula innovation - one of the top R&D companies in Norway, have gone through Google Sustainability incubator and have been invited to be part of European Space Agency Business Incubator (ESA-BIC).
We're on a mission to help companies in a green transition by making data-driven decisions on building new green industrial projects.
We're a hybrid team working across three countries for now, with our base in Oslo, Norway. You'll be joining a senior team with scale-up experience and backgrounds in climate change & mapping science, Earth Observation Technologies, green finance, and tech expertise.
We are looking for a stellar Digital Product Designer, that can lead product development together with our CPO & CTO.
The Role:
As a Digital Product Designer, you will have a central role working together with the senior team to define the scope of our platform and shape its direction. Your job is to deliver the best user experience in order to make the product successful.
You will be in the middle of a dynamic organization and the quality of your ideas is as important as your ability to execute them. UI/UX will be central to the role, and you will be conducting and leading research efforts, translating insights into product ideas & concepts, and testing hypotheses with wireframes, user flows in conjunction with our customers.
What skills will help you succeed at SurplusMap:
Experience handling complex UI/UX projects

100% fluent in UX research methods and turning findings into prototypes

You are empathetic. Storytelling is one of your strengths. You should enjoy talking and listening to customers and users, running workshops, and presenting findings.

Systematic in your UX/UI design work with consistent processes & methods

Have the ability to lead interaction design tasks such as creating user flows, wireframes, information architecture, and interface mockups.

Have experience collaborating within cross-functional agile teams

Bonus: Experience working with GIS, maps, renewables, and/or sustainability
If you feel that you are not still 100% there, in terms of experience, we will provide you with an environment where you will grow, learn and succeed.
Benefits:
Be part of an impact start-up with vibrant ambitions and a clear direction

Be a key player in our mission to democratize access to geospatial data around the world.

An opportunity to work in the most exciting Green Transition projects in Norway and Europe

A multicultural environment with international ambitions

Join a team that is passionate about working together, bold innovation, and doing the right thing for our business, for the environment, and the planet

Flexible working time

Potential for growth and career development in a deep-tech company fostering the green transition

Competitive compensation & equity packages for the right candidate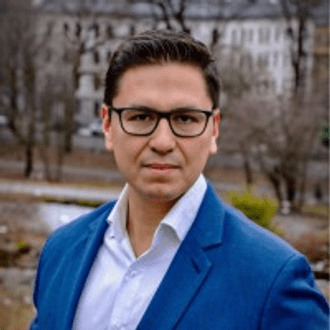 3 Reasons to Join SurplusMap
Reason 1

We are a deep-tech company using satellite imagery, ML, and AI to democratize access to data and foster the green transition all around the world. With SurplusMap you will have a meaningful job accelerating the green transition with tangible and quantifiable, impacting communities all around the world.

Reason 2

A fun and multi-disciplinary working environment with highly motivated and talented people – all trusted with a very high degree of autonomy. You have the opportunity -at a global scale- to influence how the future tools to foster the green transition.

Reason 3

We want you to be 100% part of the team. In addition to competitive compensation, there are shareholding incentives for key teammates.
Workplace & culture
We care for the welfare of present and future generations, and we start at home at our office. In SurplusMap you will find an environment where intellectual curiosity is encouraged. Our team is diverse and multidisciplinary, so be prepared to be challenged and work hard.
About surplusmap
SurplusMap is a geo-intelligence platform that empowers decision-makers to make better & faster decisions during the early phases of green transition projects.

We combine the power of cloud computing, earth observation technology, big data analytics, ML & AI, with UX design to create the ultimate no-code collaborative geo-intelligence platform designed specifically to meet the data complexity of climate change action and the green transition.
Already working at surplusmap?
Let's recruit together and find your next colleague.